In a business world where the competition for leads and sales growth is ever-increasing, sales teams and business owners need to constantly be on their toes to improve their customer relationships by tracking customers all the way from lead generation to closing sales.
Customer relationship management (CRM) software is an online tool that makes this process easier for small business owners and large enterprises. A CRM software manages and improves company interaction within a database by leveraging email marketing, lead generation and marketing automation.
The aim of this article is to help you decide on the best CRM tool to use for your business. We have done the hard work for you by taking the time to review the top CRM software tool based on their features, integrations, marketing tools, customer support, pricing and more.
Let's get started!
1. monday.com (Monday CRM)
monday.com is a project management company that offers CRM functionality as one of its features. monday.com allows you to add a CRM board to your project management boards and manage your prospects in a visual interface. This is what makes it stand out from other typical CRMs.
monday.com integrations are limited but it integrates seamlessly with Google Drive, Trello, Slack, Asana, Google Callendar, Jira, Dropbox and Microsoft Excel.
monday.com offers a 24 hours support and a free plan with limited features which includes a CRM. Its paid plan starts from $25/month for 5 users.
2. Keap (fka Infusionsoft)
Keap is a CRM software designed to help small businesses organize their customer information and daily activities in a single place. Keap reduces the need for repetitive tasks and makes it possible for you to focus on expanding your business.
Some of the Keap CRM's top features include integration with Gmail and Outlook, personalized communications, prewritten email templates. The Smart Form in this tool allows you to collect the specific information that you need whenever you add a new lead. Its pricing starts from $79 per month.
3. Streak CRM for Gmail
Streak CRM for Gmail is a fully embedded and productive CRM tool that permits users to keep track of all the work in an email inbox. The unique part of this CRM tool is that it is the only CRM software that integrates completely with the user's Gmail inbox.
It provides open API integrations with G Suite to connect with everything needed for your business. It is GDPR compliant and adheres to the data privacy and protection guidelines.
A free simple CRM solution with limited features of Streak CRM for Gmail is available for small businesses and freelancers. The paid plan starts from $19 per user per month.
4. Freshsales CRM software
Freshsales is a customer relationship management (CRM) software from Freshworks that is designed specifically to cater for the needs of sales teams. It helps businesses to streamline their processes, close deals faster and gain more insights into their customers.
If what you desire is an all-in-one call centre CRM software that integrates sales and marketing then the Freshsales suite is best for you. Freshsales offers an intuitive, customizable interface that makes it an excellent choice for newbies. Its paid pricing plan starts from $18 per month.
5. Salesforce
Salesforce is a cloud-based CRM software that has more than a million users worldwide. Salesforce offers features that cover all the branches of a business such as sales, service, marketing, analytics and more.
Salesforce opportunity management feature allows you to close more deals by identifying the right opportunities. Other key features include contact management, visual workflow and the first feed feature.
Salesforce CRM offers a 24 hours customer support. The subscription plan starts at $25 per user per month. Users can also contact Salesforce for a customized plan.
6. Zoho CRM
Zoho CRM is a popular tool with over 150,000 users worldwide. It offers a more comprehensive view of your business. Zoho CRM can be used to monitor sales and marketing opportunities and also get more conversions.
Some of its key features include advanced CRM Analytics, AI-Powered sales assistant, performance management and sales enablement. Zoho CRM offers integrations with more than 100 third party integrations such as LinkedIn, Zapier, and email Integrations.
Zoho CRM software offers a free plan for up to 3 users. While Its paid plan starts from $12.
7. Pipedrive
Pipedrive is a CRM tool whose primary goal is to increase sales. Its features are aimed at achieving this goal and they include AI to automate repetitive tasks and manage sales, tracking of leads and sales from forms and chatbots.
Pipedrive also allows integration with your mobile device and other sales apps to increase sales. Its communication tracking feature lets you track calls, emails and chats. There are four pricing plans and the starting price is $12.5 per user per month.
8. Thryv
Thryv is a cloud-based marketing and CRM software solution that helps small businesses to manage interactions with their clients, run marketing campaigns with email marketing and monitor their social media activities.
With Thryv, business owners get to expand their online presence and streamline payment processing. Other features include an integrated CRM system, appointment scheduling, contact management, marketing automation, automated reminders. Thryv works with small business owners to identify the plans that best suits their needs.
9. EngageBay All-in-One Suite
EngageBay is a cloud-hosted CRM that combines all the business processes and functions such as marketing and sales on a single suite. This CRM software automates all the functions to achieve maximum efficiency.
Its key features include lead generation, email marketing, marketing automation and social media marketing. EngageBay All-in-One Suite offers a free plan and third-party integrations like Zapier and more. The paid plan starts from $7.79 per user per month.
10. Wrike
Wrike is a flexible hub that allows teams to collaborate and manage both projects and ongoing work. Wrike is intuitive making it easy for teams to use. The only downside to this tool is that it is impossible to get started without consulting customer service.
Wrike makes use of a concept which it calls "spaces." Spaces are similar to folders and they appear in the left side navigation bar. They allow you to group together projects and other works that should go together.
A free version is available and the Wrike pricing plan starts from $24.8 per user per month.
11. Deskera
Deskera is a business solution software that helps business owners to monitor accounting, invoicing, inventory, payroll, CRM and lots more.
It has an online CRM that connects directly to landing pages using forms and funnels for all your leads. Deskera offers three pricing plans: Startup plan for $99/user/month, Essential plan for $199/user/month and Professional plan for $499/user/month.
12. Prospect CRM
Prospect CRM is a cloud-based solution that can be used by businesses in the manufacturing and distribution industries to manage leads and streamline quoting processes. It can be used by professionals to store the contacts of customers in a particular database. It also maintains a record of sales interactions for future reference.
With Prospect CRM, organizations can record customers' queries as tickets and then send them to customer support and accounting teams. Its starting price is £90 per month.
13. Salesflare
Salesflare is one of the top CRM software tools for automation as it doesn't depend on any manual data input. It keeps the CRM up to date by automatically pulling all the necessary information.
Salesflare offers a visual, drag-and-drop pipeline that allows you to create as many pipelines as you desire. Its email and website tracking let you track emails sent from Gmail, Outlook and Salesflare. Three paid plans are available and they include Growth, Pro and Enterprise. The price starts from $29 per month.
Choosing the right CRM software tool for your business can be very challenging with thousands of CRM software solutions to select from. However, the truth is that there is no right or wrong option. It all depends on the needs of your business. We sincerely hope that this list made your evaluation process easier.
Disclaimer: SaaSXtra.com contains affiliate links to some products and services that we recommend. We may receive a commission for purchases made through these links at no extra cost to you.
SaaSXtra is a free online resource sharing SaaS tools, in-depth SaaS product reviews, and other SaaS resources to help you build, manage, and run a successful business.
For questions and inquiries on the blog, please send an email to the Editor at saasxtra[at]gmail[dot]com.
Trending SaaS Blogs, Tools, and Reviews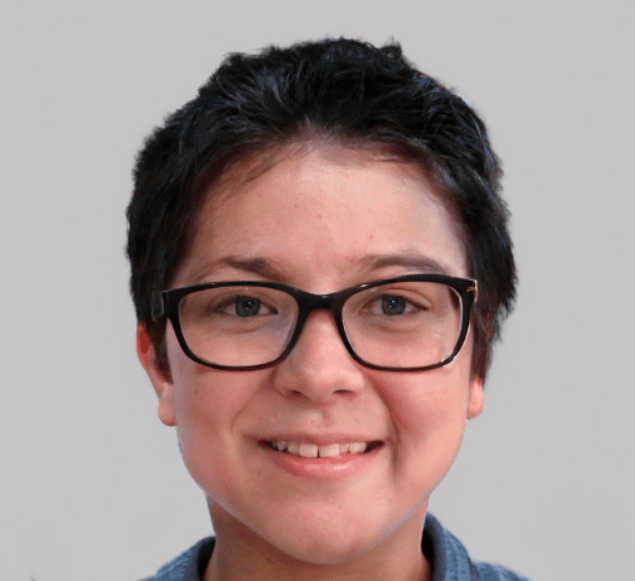 Jan Shelton is a technical writer at SaaSXtra.
SaaSXtra.com
is a SaaS product review and software marketing blog for business startups. For questions and inquiries on the blog, please send an email to the Editor at 
saasxtra[at]gmail[dot]com
.