More businesses are beginning to take advantage of no-code tools to test ideas in a faster and cost-effective way.
No-code tools are types of applications that serve as a way for us to build applications without actually writing any codes. As a business that is just starting up, you can increase your efficiency, scalability and versatility ten times over by taking advantage of these apps.
In this article, we will go into some of the essential no-code tools that startups can use to 10x their growth today.
1. Moosend
Moosend is an email marketing automation platform with a user-friendly interface. With Moosend, it is possible to build an entire email marketing campaign in moments. It also offers various integrations with other tools.
Moosend has four types of campaigns that can be initiated and they include a regular broadcast campaign, a split test campaign and other updated feeds from URL emails.
2. Firstbase.io
Firstbase.io is an LLC service provider that assists its clients to establish a US-based company.  It was established in 2018 and currently supports six languages which are English, Arabic, Portuguese, Russian, French, and Spanish.
Firstbase.io charges its customers a one-time fee of $399 which includes all the additional services and filing fees. This service is only offered in Wyoming and Delaware. Firstbase.io also offers its clients a US business bank account and expert support for a lifetime.
Click here to get a 10 per cent discount on Firstbase when you incorporate an LLC or Corporation in the USA.
3. Calendly
Calendly is an appointment scheduling software that can be accessed through four plans – Free Plan, Paid Plan, Pro Plan and the Enterprise Plan.
With the free plan, users can easily set up one to one appointments. The paid plan costs $8 per month and has other features like enabling larger meetings with multiple invitees, an appointment page that can be customized.
The Pro plan offers appointment reminders and helps monitor workflows. The enterprise plan launched in 2021 has more developed security features and live business support services.
4. Slack
This is an excellent business messaging app with one of the best collections of settings and options. Its interface was simplified in 2020 to make it easier for new users to learn how to make use of the app.
Slack offers a free plan and two types of paid plans which are the Pro and the Business plans. The Pro plan costs $8 per person monthly while the Business plan costs $15 per person monthly. Although slack is among the best, it is also one of the most expensive team messaging app.
5. Zapier
Zapier is an online tool that helps to connect the functions of different business and productivity apps.  Zapier has a free plan that has some limitations like not supporting premium apps and only running for every 15 minutes.
The starter accounts cost $20 per month and it supports only Premium apps. While the Professional accounts cost $50 per month and include Premium apps, Autoreply tasks and Paths. Zapier also has a Professional Plus account for $125 per month. This includes everything in the Professional accounts plus other additional features.
6. Trello
Trello is an intuitive kanban app that helps you to organize, coordinate and manage work and workflows within teams and with outside partners. Trello allows you to fully customize your boards.
There are three plans in Trello namely: Free, Business Class and Enterprise. The free account is limited to 10 boards and you only get one Power-Up per board. The Business Class costs $12.50 per person monthly while the price for the Enterprise accounts varies.
These two accounts offer an unlimited number of Power-Ups per board. Trello's cheaper prices and the friendly user interface has earned it a reputation for being a must-have tool for startups.
7. Tallyform
Tallyform is an online form builder that can be embedded in web pages or shared as a link. It loads faster than most other form builders like Google and Airtable forms.
Unlike most other apps, the free plan has a lot of amazing features that you will be glad to take advantage of. Tallyforms can easily be integrated with lots of popular apps like Notion, Google sheets, Slack and so on. The paid plan offers a collaboration feature with which you can invite countless collaborators for a project.
8. Metabase
Metabase is a data visualization tool with an easy to use interface that allows users to store data about their business for their analytics in a secure data source. Professionals can ask questions about their data and access answers that will help them visualize their business's data accurately.
Metabase can be used to set up automatic daily and weekly reports. However, the enterprise plan is on the high side as you will have to pay $15,000 per year to access it but there are also cheaper plans for businesses with 5-10 users.
9. Whimsical
Whimsical is a visual workplace suite that allows users to collaborate with teammates to design project plans. Users can also decide to work solo with the use of markdown shortcuts.
Whimsical can also be used by editors to create new files or edit old documents and share folders with viewers for feedback. It has lots of other features like the wireframe module, SAML SSO and so on. Its starting price is $12.
10. Testimonials
Testimonials is an online platform that is used to collect video testimonials from customers. Testimonials can be added to your websites without coding by simply copying and pasting the HTML code on your website.
Startups and marketing agencies can use this app to gain more customers. It is easy to set up and has a dedicated landing page. It is available as an add-on Premium and also as an Ultimate plan.
11. G2
G2 is a software review platform for reviewers, software companies and people that normally use much software in solving problems.
G2 is a reservoir of detailed software reviews. This makes it the perfect place for people who are in search of software for solving problems. It can also be utilized by software companies that want authentic feedback on their products.
12. Hotjar
Hotjar is a behaviour analytics software that helps businesses to keep track of the activities of users on their website.
It has several features such as the use of heatmaps to visualize behaviours, using recordings to remove the guesswork and using surveys and incoming feedback to understand why the users acted the way they did. The starting price is $39.00 per month and it also has a free plan.
13. Active Campaign
This is marketing and email automation software. This easy to use tool is very good for starters and advanced marketers.
Active Campaign offers four plans beginning with an entry-level plan of $15 per month. The starter plan offers only email marketing and marketing automation while higher plans have additional features like the CRM, landing pages and lead scoring.
14. Getsitecontrol
Getsitecontrol is a conversion optimization and lead generation tool that is used to create pop-ups and widgets to be used for adverts, gathering email addresses, interacting and receiving feedback from site visitors.
These Getsitecontrol pop-ups can run on any website. Its intuitive resources can be used to get more site engagements and retention. Its dashboard and user interface are easy to use. Getsitecontrol offers 3 plans: small ($9/month), Medium ($19/month) and Large ($39/month)
15. Heap
Heap is a web analytics platform that is used to capture every year interaction on web iOS. This tool makes it easier to manage events and also provides visualization tools to keep track of trends.
Some of the top competitors of Heap are Adobe Analytics ad Google Analytics. The starting price is $59. The Heap tool is mostly used by Mid-size companies and the Computer software industry.
16. Contentful
Contentful is a web content management platform that is well suited to cater for the complex needs of large enterprises. It is an all-in-one tool that is designed to empower entrepreneurs by giving them greater speed and scale compared to a traditional CMS.
It can be used in any digital channel and integrates easily with countless tools through open APIs
17. FeedHive
FeedHive is a social media management tool that is used to maximize engagements with the aid of AI-generated post templates and also to schedule plans that can be personalized.
This platform is best for content creators and social media marketers that want to speed up their growth on social media and also get more engagements. It has a starting price of $59.00 and once your posts are written and scheduled, FeedHive can also help you to convert your followers into customers.
18. Airtable
Airtable is an online collaboration and a relational database that can be used to store, share and edit information as a team. A database is a set of things grouped together.
Airtable is easy to use and is customizable. Unlike other collaborative online spreadsheets, Airtable allows you to manage databases rather than sheets plus you don't have to be an Excel expert to use it. Its starting price is $12.00.
Best no-code tools for startups
No-code tools bring a lot of competitive advantages that both small and big companies can use to break into new and untapped markets faster than their competition. These no-code tools give businesses the ability to adapt quickly to changes in market conditions.
Are you ready to 10x your startup? You can start with the no-code apps on this list.
Disclaimer: SaaSXtra.com contains affiliate links to some products and services that we recommend. We may receive a commission for purchases made through these links at no extra cost to you.
SaaSXtra is a free online resource sharing SaaS tools, in-depth SaaS product reviews, and other SaaS resources to help you build, manage, and run a successful business.
For questions and inquiries on the blog, please send an email to the Editor at saasxtra[at]gmail[dot]com.
Trending SaaS Blogs, Tools, and Reviews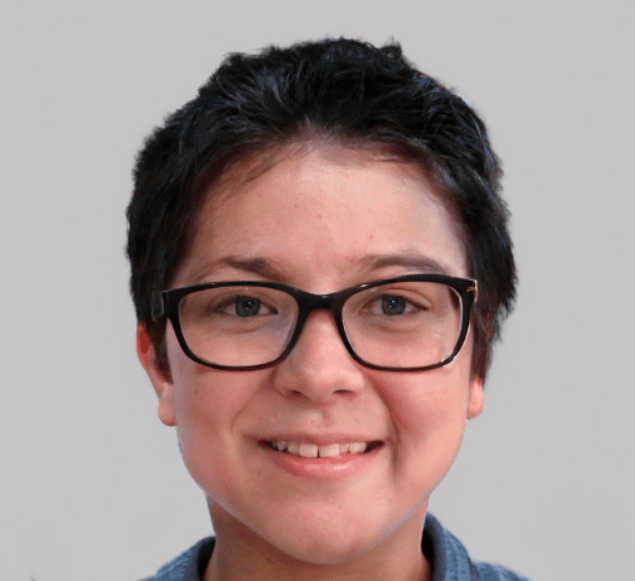 Jan Shelton is a technical writer at SaaSXtra.
SaaSXtra.com
is a SaaS product review and software marketing blog for business startups. For questions and inquiries on the blog, please send an email to the Editor at 
saasxtra[at]gmail[dot]com
.