Ever heard about Streak CRM for Gmail? Here is Murphy's experience:
Murphy, an eCommerce business marketer, was worried about the decline in sales leads the company gets monthly. He also noticed no synergy between staff members from different departments in responding to emails from customers.
Anytime Murphy checks his inbox; he notices a large chunk of unread emails sitting in his inbox. He had difficulties surfing all the emails and knowing which email to read first. He wondered if there could be a means of categorizing emails under a particular pipeline or project and replying to all the emails at once without sounding like an automatic response mail.
Murphy knew as a professional marketer that email marketing is one of the essential marketing tools to drive sales and increase employee efficiency. How does he know if a customer has read his mail? Is there a way he can identify customers with high purchasing power by understanding the activity in his Gmail?
These questions kept ruminating in his mind. He began to research practical ways to track and manage his emails for better productivity. He came across several customer relationship management software and read their reviews, but something struck him about the Streak Gmail CRM tool.
It can be directly integrated into his Gmail account, and it also has a mobile app which means that he can track his mails from anywhere.
Streak CRM is a special tool. He was also surprised about the price of the Streak Gmail extension. There was a free version and three other paid plans, which to him was fair compared to the benefits they offered. He decided to download Streak for Gmail, and the result he got was remarkable.
Murphy could effectively track his mails and was also able to sort out contacts by their recent activity. He could tell if the contact had read his mail and was also able to spot a "potential hot customer." Murphy was sending mass emails to different customers in no time while still making the emails look personal.
He was also able to create graphs and visual charts to help him have a better understanding of his progress. Murphy was able to schedule follow-ups, and soon, he could save the templates of frequently used emails as snippets and share them with his team so that no one would miss a sale.
He loved the idea that he could filter emails and prioritize them according to their level of providing sales for the company. He was able to take notes to remind him of things he had to do using the Streak Gmail CRM SaaS tool.
Over time, Murphy noticed that there was a remarkable increase in sales. Other team members could collaborate better, and they could also relate better with customers. There was a significant turnaround in the company, and being an email marketer, murphy was rewarded for his hard work in helping steer the company towards the path of growth.
Murphy knew that he could not have achieved this success without his colleagues, and also, he could not have done all he did without the Streak Gmail CRM SaaS tool.
Streak CRM for Gmail
Finding a CRM provider that can make your data management and other processing functions with Gmail convenient may be tasking because most of these CRM may not be easily integrated with Google Suites.
Most businesses prefer a CRM provider to link their Google IDs using an open identification without sharing their personal information with any third party. If you are looking for a CRM provider that allows you to manage different functions and multitask within Gmail, then Streak CRM for Gmail may be an ideal product for you.
In this review, you shall find out what the Streak Gmail CRM tool is and what features make this SaaS tool an ideal CRM for Gmail. We shall highlight the pros and cons of using Streak – CRM for Gmail. We will also offer you a step-by-step approach to how you can use the Streak CRM SaaS tool.
How much does it cost to use the Streak Gmail tool? What are the available Streak CRM for Gmail plans, and which of them is suitable for your business? Is the Streak Gmail CRM SaaS tool for everyone? You shall get to find answers to these questions and more.
What is Streak CRM for Gmail?
Streak Gmail CRM SaaS tool is a customer relationship management (CRM) software that you can integrate with your Gmail to organize your emails effectively. This CRM tool uses custom workflows to help you monitor everyday processes like project management, recruitment, and sales.
Streak CRM for Gmail enables you to conveniently manage your customers' profiles, attached files, and other personal information for efficient Gmail management. This CRM tool has several high-end features such as pre-written templates, email tracking, mail merging, etc., to enhance Gmail efficiency and management.
With the Streak Gmail CRM tool, you may be able to share pipelines, set reminders, and assign tasks to promote teamwork and productivity among your employees.
The Streak Gmail CRM SaaS tool works effectively with several Google applications and offers you a secure connection to your different Gmail accounts. It is very convenient to install and link with the cloud to effectively access your data from any mobile device or authorized account.
It is also convenient to customize the dynamic Streak – CRM for Gmail SaaS tool in line with the present status of your business. This CRM tool can also function as an applicant tracking system making it highly suitable for email tracking, scheduling, functions, and providing reminders.
With the Streak Gmail CRM SaaS tool, you may be able to group emails under a specific project and conveniently share the pipeline with your staff.
How to make use of Streak Gmail CRM Tool
A newbie may find it a bit confusing when navigating Streak CRM for Gmail for the first time. However, a closer look at the CRM tool shows that it is very easy to use. It has an attractive interface that is designed to be user-friendly.
Here are the steps you can take to make use of the Streak Gmail CRM tool for your Gmail accounts.
i). Learn the terminology associated with Streak CRM for Gmail
Before using the Streak Gmail CRM SaaS tool, it is essential to understand the terminologies that are associated with this CRM tool.
The Streak Gmail CRM tool utilizes several boxes, columns, stages, and pipelines in delivering an efficient customer relationship management system. The following are some terminologies associated with this CRM tool:
Pipelines: these refer to any workflow or process that contains several steps.
Columns: Columns refer to an information layout that is collected and stored in a box.
Boxes: Boxes are where you store all relevant information about your contacts, applicants, and customers.
Stages: stages are the milestones or steps that form a pipeline.
ii). How to Install the Streak Gmail extension
Once you are familiar with the Streak Gmail CRM tool terminologies, you can purchase the Streak CRM for Gmail SaaS tool by downloading Streak for Gmail and installing it on your chrome browser. You can integrate the Streak CRM for Gmail directly into your Gmail by granting it access to your inbox.
iii). Set up your business pipelines
After completing the installation steps, the next step is to set up your business. The Streak Gmail CRM SaaS tool is an effective CRM tool that represents different workflows using pipelines. It comes with already written templates that you can use for various processes such as projects, investment deals, support tickets, recruitment, etc.
With Streak – CRM for Gmail, you can categorize your projects under different pipelines. You may choose to use a specific pipeline to manage your leads from outreach to the point where you have loyal customers and use another pipeline to organize your projects from conception to completion.
iv). add stages to your pipeline
Once you have made your pipeline selection, it is time to add several stages to your pipeline. Stages are your workforce milestones, and they represent the movement of an item from inception to conclusion.
A pipeline stage may start from Lead to Demo, Negotiating and may end at Closed-won. It is possible to assign colours to each stage for easier identification. You can also add or remove any stages from your pipeline.
v). Customize your columns
The next approach you can take to add stages to your timeline is to determine the type of information you may want to store.
It is vital to organize all your relevant information, and Streak – CRM for Gmail does just that. It displays your information in columns and allows you to delete, move or add new information.
One primary reason businesses use the Streak Gmail CRM SaaS tool is that it is useful in collecting different types of contact data by allowing you to customize fields with the help of freeform columns, dates, checkboxes, or dropdown features.
The CRM tool has a magical columns feature that generates automatic columns using data from the Streak Gmail CRM tool. With this feature, you may be able to tell the last update of a box or the date an Email was last received to enable you to determine the response time of contact and plan your sales process.
vi). Manage and track your emails
You can this CRM tool to track outgoing emails and sort your contacts by going through their recent activity on Gmail.
Streak – CRM for Gmail also allows you to create visual graphs and charts to help you keep track of your progress. You can use the join feature to send multiple emails that may contain the customer's personal information so it wouldn't appear as a mass email.
Solutions provided by using Streak Gmail CRM Tool
The benefits of using Streak – CRM for Gmail are numerous. This CRM tool solves several issues that many businesses are facing, and we shall highlight these solutions.
i). Inability to prioritize emails.
The inability to prioritize emails according to the level of importance may cause you to lose precious time while going through unimportant emails. The Streak Gmail CRM tool offers users the opportunity to view emails according to their level of importance.
This SaaS tool allows you to identify emails from more serious buyers. You can filter emails to select only those you feel are most important.
ii). Streak Gmail CRM tool eliminates the issue of screen switching.
Since you can integrate this SaaS tool into your Gmail, it allows you to carry out several tasks and view relevant information.
Easy access to information helps to eliminate the need for you to always switch between your Streak CRM for Gmail and other applications. Since using the Streak Gmail CRM SaaS tool eliminates screen switching, it saves your time and enhances your productivity.
iii). It reduces user complexity.
Unlike some SaaS CRM tools, the Streak Gmail CRM tool can integrate several popular tools to eliminate user complexity. You can easily configure settings, edit or add items and also perform several other functions with ease. Streak CRM for Gmail allows you to integrate it with all Google suites, including Drive, chat, Sheets, etc.
With this SaaS CRM tool, you can also integrate with Zapier and have a wider option to use several apps. You can create your integrations or use the open API to integrate the software with several other internal systems.
iv). Streak – CRM for Gmail reduces the possibility of data loss.
Using the Streak Gmail CRM tool increases data protection since your data are stored on Google cloud. This SaaS CRM tool offers the same security level as other products from Google.
The Streak Gmail CRM SaaS tool undergoes constant technical review from Google to ensure that it complies with standard developer's practice.
v). It eliminates inaccessibility issues common to most desktop software
The Streak Gmail CRM tool is easy to make use of on the go. It has a mobile application that is available on both ios and android devices. You can view pipelines, access tasks, add pipeline contacts, manage your emails, and automatically record calls with your mobile devices.
Streak CRM for Gmail Cost & Pricing
The price of this SaaS CRM tool depends on the Streak Gmail CRM tool package you are on. There is a free plan, and there are three other paid plans.
The monthly fees for the paid plans start at $15 for each user monthly if you are paying for a year subscription. However, if you are subscribing monthly, you may be required to pay $19 per month for each user.
The difference between the plans is the limits to daily bulk email, pipeline data, access to advanced integrations, and CRM features. The level of customer support you get for subscribing to a plan may differ from other plans. You can also choose to sign up for the Pro plan's free trial, which may last for 14 days.
Let us take a look at the various Streak Gmail CRM tool plans and see what each of them offers:
i). Free
The free plan gives you access to basic customer relationships management features such as data import, custom fields, export, notes, call logs, file attachments, and files. It also offers users access to email tools like bulk sending, templates, and tracking.
ii). Solo
The Streak – CRM for Gmail solo plan is higher than the free plan because it offers more CRM data to users. It also allows users to create and send more emails daily compared to the free plan.
It also offers users access to email support which you may not find in the free plan. The solo plan costs $19 monthly.
iii). Pro
The Pro plan costs only $59.5 per month. It offers you access to an unlimited number of data to your pipeline, which makes it higher than the free and Solo plans.
You can also access Streak CRM for Gmail's advanced features, such as native dialer support, reports, and team email sharing. The Pro version allows you to integrate the CRM with other third-party applications using Zapier. It allows you to control who can have access to your data effectively.
iv). Enterprise
The Streak – CRM for Gmail Enterprise plan costs only $159 per month. It allows users to customize data controls and data validation. It comes with additional features like access to email support and several custom billing methods.
Features of the Streak CRM for Gmail
Streak CRM for Gmail is a highly intuitive tool that has several simple and high-end features. These features are designed to improve sales, promote better team collaboration and enhance communication with potential "hot customers."
The features of the Streak CRM for Gmail include the following:
Support ticket management
Meeting logs and Call logs
Recruiting lead management
Custom teams billing options
Project and task management
Pros and Cons of using Streak – CRM for Gmail
Pros
It is an excellent customer relationship management software.
It offers excellent collaboration capabilities for teams.
It allows you to manage and build all types of processes.
It sits inside the inbox of your Gmail.
It is excellent too for snippets, email tracking, and merging.
Streak CRM for Gmail works perfectly with existing workflows and tools such as Zapier and G Suite.
Streak CRM for Gmail offers a friendly experience for users.
Cons
It works with Gmail only.
The collaboration it offers may need to be more intuitive.
Is the Streak CRM for Gmail the right CRM tool for you?
The Streak CRM for Gmail is suitable for small businesses and freelancers already operating a Gmail account. It is customizable, affordable, and can be integrated easily with other google packages.
Are you considering purchasing this CRM tool for your business? Find out if the software will be suited for your type of business. The following is a category of users that may find Streak – CRM for Gmail very useful.
i). Solopreneurs that require a personal CRM
The Streak CRM for Gmail has different plans that will be suited for solopreneurs. The Solo and the free plan is a package you might want to consider if you run a small business.
These plans offer you the basic functionalities of CRM software. It allows you to control your workflow within your Gmail. We, therefore, recommend Streak CRM for Gmail as one of the most effective CRM solutions.
ii). Google users
Streak – CRM for Gmail is undoubtedly one of the best CRM solutions provided by Google. You can integrate the Streak CRM for Gmail software directly into your Gmail accounts.
You can also use Streak CRM for Gmail with other types of Google workspace applications. Google users can use the software to access their CRM tools directly from their Gmail inbox.
iii). Startup companies that require a low budget CRM
Startups with a low CRM budget can make use of the free and affordable Streak – CRM for Gmail plans. These plans offer you the ability to send bulk emails and track emails.
You may also opt for the Pro plan since it comes with more advanced features like native dialer support, reports, and contacts data.
Summary of what users like most about the Streak CRM for Gmail
Before writing this review, we carried out extensive research, and we also surveyed to find out from business teams and owners what they feel about using Streak – CRM for Gmail.
According to most participants in the survey, they believe that the Streak CRM for Gmail is a SaaS CRM tool that is well packaged and capable of combining a robust CRM with the simplicity of Gmail. This CRM tool also has several high-end features that you can use in streamlining your email workflow for enhanced efficiency.
Streak Gmail extension offers users the ability to build all types of workflow. Others highlight that the Streak Gmail extension's ability to provide teams with excellent collaboration makes it a highly effective SaaS tool. A cross-section of participants in our survey rates the Gmail CRM tool high because it gives users various plans, with the free plan allowing users to track about 200 emails.
The Streak – CRM for Gmail allows users to schedule emails and set email reminders which allow you to respond to emails at your disposal without forgetting to do so.
Why do you need to purchase the Streak Gmail Extension?
Are you facing similar challenges in your business? Do you have difficulties managing and tracking your emails?
Do you need a CRM SaaS tool that you can integrate directly into your Gmail and use to enhance your team's collaborative intuition while improving your company's chances of landing more sales? You may consider getting the Streak Gmail CRM tool
However, the big question you may want to ask is how you can purchase this CRM SaaS tool as a Gmail user? We are offering you a reliable, fast and easy way of acquiring Streak – CRM for Gmail without any stress.
When you download Streak for Gmail, you are guaranteed fast and direct access to the Streak Gmail extension for free. You will be directed to a download page to install the Streak Gmail extension.
Remember, you can use the Streak Gmail extension on your mobile devices to give you on-the-go access to your email. You may not have to worry about switching screens or navigating from one application to another because you can integrate Streak CRM for Gmail to work with your email.
Disclaimer: SaaSXtra.com contains affiliate links to some products and services that we recommend. We may receive a commission for purchases made through these links at no extra cost to you.
SaaSXtra is a free online resource sharing SaaS tools, in-depth SaaS product reviews, and other SaaS resources to help you build, manage, and run a successful business.
For questions and inquiries on the blog, please send an email to the Editor at saasxtra[at]gmail[dot]com.
Trending SaaS Blogs, Tools, and Reviews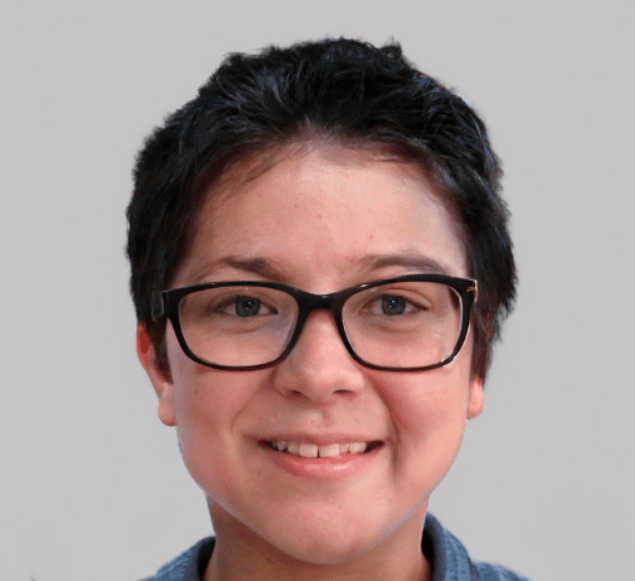 Jan Shelton is a technical writer at SaaSXtra.
SaaSXtra.com
is a SaaS product review and software marketing blog for business startups. For questions and inquiries on the blog, please send an email to the Editor at 
saasxtra[at]gmail[dot]com
.