Are you looking for simple real estate tools for starting and growing a rental property business to massive success today? Then, this list is for you.
Here is a list of simple real estate tools that can be used by rental property managers to simplify operations and make the magic happen in their rental property business.
1. Moosend
Every property management business requires the use of email marketing to reach out to persons who might be interested in doing business with them. Hence, you might want to consider using Moosend.
Moosend is an all-in-one incorporated email marketing platform that will help your rental property business grow on your terms, particularly, for small businesses. It has an approach to marketing that emphasizes healthy contact management practices, well-designed campaigns, and powerful data analysis.
What is this real estate tool used for?
Moosend is used for sending email leads, getting potential clients, and as well referring partners. It also helps you manage and talk to your clients, customers, and other interested parties.
2. Quickbooks
Quickbooks is an online accounting cloud-based software that was built for small businesses. It is a must-have real estate tool for rental property managers who want to have a hassle-free life whenever it has to do with money-related matters.
What is this saas tool used for?
Quickbooks accounting is used to automatically connect to your bank, accountant, and other business apps. It also conducts bookkeeping functions such as invoicing and payroll. Receive 55 per cent off Quickbooks for three months.
3. Buildium
Buildium is a rental property management software that provides cloud-based software as a service to real estate professionals.
It was founded in 2004 by Micheal Montero and Dimitris Georgakopolous and recently, it was pegged at a value of acquisition worth $580 million by Realpage. To attest to this fact, Buildium is trusted by millions of users across the globe.
Running a real estate and property business has never been made easy, with Buildium, you can be assured of carrying out your duties hassle-free and even more effectively.
What is this rent manager software used for?
Buildium is being used by real estate professionals to oversee property portfolios such as leasing, accounting, and operations.
It also allows rent managers of residential and association properties to take charge of every aspect of their businesses, such as the office and online rent, vacancy management, clients, tenants, and maintenance cycles.
4. Process Street
Process Street is a checklist software that helps real estate teams to share their core processes, and consequently, transform them into powerful no-code workflows.
As a property management owner, you might want to consider using this rental property management software if what you are searching for is a modern management platform for your project team members. Take, for instance, if there is an ongoing real estate project, it makes it easy for everyone involved in the project to know what is expected of them.
What is this saas tool used for?
Process Street is used to start employee onboarding to prepare new hires for success, then coordinate all sorts of workflows such as employee onboarding, client onboarding, tenant screening, lease signing, lease ends, new property, De-management, and other checklists.
5. Notion
Notion is another real estate tool that property management businesses should try to utilize in 2022 for hassle-free work.
Notion is a notetaking software and project management software that is utilized for note-taking, task management, project management, knowledge management, and personal knowledge management. The app employs databases and markdown pages for practice in personal and teamwork.
What is this real estate tool used for?
Notion is used to assist users to list tasks (work instructions, task maps company wiki), managing files, keeping documents, setting reminders, keeping agendas, and coordinating their work. Notion authorizes writing and pasting equations in the configuration of blocks or inline since it promotes LaTeX.
6. Adobe ESign
Adobe ESign is a cloud-based enterprise-class e-signature service that allows its users to send, sign, track, and manage signature processes wielding a browser or mobile device instead of your regular paper and ink signature processes.
Adobe ESign is part of the Adobe Document Cloud suite of customs. It tops the best digital signature software, hence it is highly recommended for property managers to utilize and enjoy their work.
What is this real estate tool used for?
Adobe Esign is used for signing real estate leases and PMAs, creating PDFs, and sending PDFs to your respective clients easily and efficiently in a secured form.
7. Slack
If you are in dire need of a better way to communicate with your team, then you might want to consider using Slack.
Slack is one of the best ways to communicate with your team because it is more promptly, greatly coordinated, and more protected than email. Hence, it can swiftly change the way an organization communicates for a successful outcome.
What is this saas tool used for?
Slack serves as a messaging app that easily connects people to the information they need. By getting people together to work as one united team, there is a high probability of getting the desired successful outcome. 
8. RingCentral
RingCentral is a saas software that offers businesses numerous cloud-based business communication solutions such as message, video, phone, and contact centre services. As a realtor, communicating consistently with your clients and your team plays a vital role in the growth of your business.
What is this saas tool used for?
RingCentral is an extensive communication solution that comes with voice, fax, text, conferencing, and web meetings. It makes it easy for real estate managers to separate applications for your day-to-day calls, conferencing, and online meetings with your teams and clients.
9. Zapier
Zapier is a utility software that ensures easy automation for busy individuals. It primarily moves information between the web apps automatically so that users can focus on their most significant work.
What is this saas tool used for?
Zapier serves as an online automation tool that can readily connect apps and services. It also helps to secure two or more apps to automate repetitive tasks without coding or relying on developers to build the integration.
10. Showmojo
Showmojo is an extensive platform that automates the residential leasing process for property managers and leasing agents and their prospective renters thereby making the job of the rental property managers very easy.
What is this real estate tool used for?
Showmojo is used for advertising vacancies, organizing showings, and self-showings to clients. It ensures that your prospective clients learn about your online market listing and as well as schedule a showing on your behalf.
11. Docupilot
Docupilot is a cloud-based software that can automatically create documents without you having to worry about manually making errors. It is fast, secure, and reliable.
What is this saas tool used for?
Docupilot is used to generate PDFs, DOCX files, real estate contracts, and invoices from online services. It is also used to automatically generate real estate leases with mail merge from Airtable.
12. Airtable
Airtable is a cloud-based database tool that is used to create collaborative apps. It is easy and versatile to use.
What is it used for?
Airtable is used for storing data about rental units, properties, and clients. It is also used to oversee work, track and regulate inventories, plan an event, and more.
13. Loom
Loom is a video messaging tool that assists users to get their messages across through instantly shareable video.
What is it used for?
Loom permits users to record with their camera, microphone, and desktop simultaneously. And the video can be shared instantly on social media. Loom can also be used to record training and instructional videos for your team and as well as your clients.
14. LeadSimple
LeadSimple is a Sales CRM and Workflow Automation software built to help property managers facilitate sales, streamline operations, and scale their businesses.
What is this real estate used for?
LeadSimple was designed to help rental property managers automate their sales process and close more real estate deals as well as win new clients and track leads.
15. Gusto
Gusto is a cloud-based software and human resources management software that provides organizations and individuals with payroll benefits for their businesses. It is also referred to as an all-in-one HR software.
What is this HR tool used for?
Gusto offers HR tools and HR services to assist with managing employee onboarding, running payroll, administrating health benefits, and engaging employees and teams using the platform.
16. Predictive Index
The Predictive Index is an employee assessment software that proposes talent optimization software, workshops, and expert consulting.
You can also design and execute a winning talent strategy with Predictive Index. This software is one that property management can utilize in expanding their businesses.
What is it used for?
The Predictive Index software is often used in the hiring and property management processes because it can measure behavioural drives such as dominance, extraversion, patience, formality, and as well as cognitive ability.
Disclaimer: SaaSXtra.com contains affiliate links to some products and services that we recommend. We may receive a commission for purchases made through these links at no extra cost to you.
SaaSXtra is a free online resource sharing SaaS tools, in-depth SaaS product reviews, and other SaaS resources to help you build, manage, and run a successful business.
For questions and inquiries on the blog, please send an email to the Editor at saasxtra[at]gmail[dot]com.
Trending SaaS Blogs, Tools, and Reviews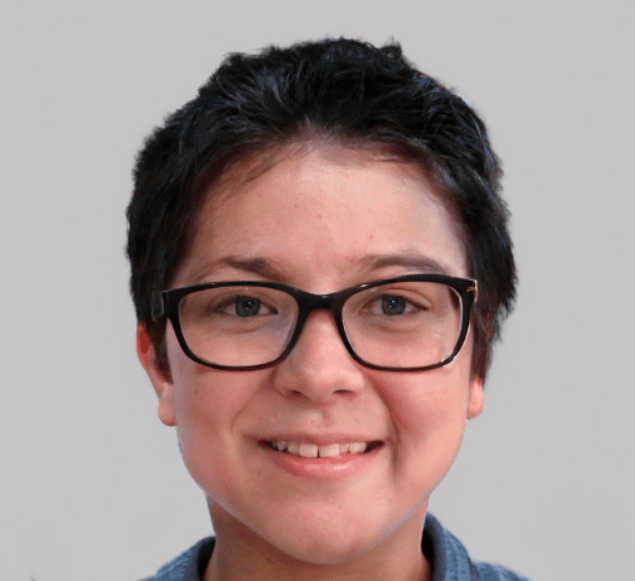 Jan Shelton is a technical writer at SaaSXtra.
SaaSXtra.com
is a SaaS product review and software marketing blog for business startups. For questions and inquiries on the blog, please send an email to the Editor at 
saasxtra[at]gmail[dot]com
.