In recent times, developers around the globe have built different tools and chrome extensions to make browsing quite easier and as well as to enhance more productivity and personalization.
It is a well-known fact that several business owners (most especially startups) use technology to get ahead in their businesses and to also make lives easier. Hence, having a chrome extension in addition to their businesses is not dead.
In this SaaSXta blog article, we will be taking a look at 20 Chrome extensions startups must install to increase their productivity today.
1. Calendly
Calendly is an extension that gives users a feeling of a modern scheduling platform and gives you more time to do something more productive. It can let users collaborate easily with their teams to get more work done.
Calendly helps users to eliminate the hassle of sending emails to others back and forth by scheduling meetings professionally and productively.
2. Grammarly
Grammarly is one of the top chrome extensions that help users to check their spelling and grammar as they type. As a business owner who owns a blog, you might want to consider utilizing the Grammarly Chrome extension.
However, it is inevitable to make typos and grammar mistakes most especially when you are posting on your company's blog, managing the copy on your website, or sending out emails to their client list. No business owner will want to be deemed as unprofessional, particularly startups, hence the need for Grammarly. No wonder it is one of the top Google Chrome extensions.
Grammarly can be used to make your content very easy to read, more effective, and free of grammatical errors.
3. Loom
Loom is one of the top Chrome extensions available with millions of users around the world. It allows users to share messages globally via instant sharing of videos. This video messaging tool permits you to record with your camera, microphone, and desktop.
One of the reasons for Loom's fame as a chrome extension is that it can easily integrate with all your devices. Hence it is a go-to tool for startups when they need to send instant messages across to their employees or clients.
4. StayFocused
It is no news that social media is so appealing to the eyes that millions of people can spend several hours on them.
However, nice this seems to be it could tend to be a problem for business owners who might have been working for hours on end online and want to take a short break to feed their eyes but end up forgetting to return to work. Hence, the need for StayFocused.
StayFocused is another awesome chrome extension that was made to restrict the time users spend on websites that can drain their time and shorten their productivity. It can let users set limits on everything ranging from websites to certain pages, and the unique thing about this tool is that immediately they have used up their allotted time, it's over till the next day.
5. Momentum
You might want to consider using the Momentum extension if you crave a great way to keep your mind and everything in order. It was designed to help users stay on task.
Momentum is one of the top 10 chrome extensions because it permits users to open new tabs, shows them inspirational quotes, their to-do list, and a new photo that is being changed every day to help them focus and concentrate more on the work needed to be done.
6. Buffer
Buffer extensions are quite popular among business owners because it allows users to share content very easily, streamlining their social sharing. It also allows users to track their results and analyze everything they share.
Buffer is one of the top chrome extensions because it can help users share content and publish their updates ranging from Twitter, LinkedIn, Facebook to any website.
7. Toggl track
Toggl track is a chrome browser extension that helps users to track time without them having to leave the browser and the online apps they usually spend time on. Toggl track can help users integrate a timer into any web tools they use, such as Salesforce, Trello, Todoist, Asana, Google Drive, and more.
That is not all, it can also help users to track their time spent while collecting data on productivity. As a start-up entrepreneur, you might want to consider this as your go-to tool because it can help to keep you from being distracted.
8. Hunter.io
Pitching your business ideas to prospective clients has now become so easy with the Hunter.io extensions.
Hunter.io is one of the best chrome extensions any entrepreneur can make use of. It allows users to easily send email addresses anywhere on the internet. That's not all, if you visit any website, it will show any email address that has ever been related to the website.
9. DocuSign
DocuSign is another chrome extension that helps users to sign from their Gmail easily. In other words, users can opt for digital a signature that can allow them to finish their tasks without printing anything without having to go through any stress.
10. Button for Calendar
Button for Calendar is a chrome extension that instantly adds events to users' calendars with just one click of a button without any hassle relating to retyping the title, date, time, or location of any event. A must-have for all startups
11. SocialBu
SocialBu is one of the best chrome extensions today that allows users to create posts directly on any web page and share across Google, Twitter, Facebook, and more. SocialBu is also another go-to chrome extension that any business owner should utilize.
12. Todoist
Todoist is a chrome extension with over 6 million users that is designed to help users collaborate with their team, track their important projects, and more.
In other words, Todoist helps users to relieve the stress of having to manage their calendars. Todoist also integrates with any device to help users keep track of their day-to-day tasks on the go.
13. Adblock
Adblock is a chrome extension with over 40 million users. It comes with several benefits, one of which includes helping distracted business owners stay on track.
If you are tired of clicking through endless ads on the web, then you might want to consider having AdBlock as the perfect tool to help you remain focused on your work without a worry in the world about ads distracting or slowing you down.
14. Volume Master
Volume Master is a chrome extension that is quite simple, reliable, and a highly powerful volume booster for any user that permits output volume on any device to be about 600 per cent louder.
One of the cons of this extension is that any user with a hearing impairment can personalize their experience by letting the volume override the device default settings and increase the volume above the limited 100 per cent.
15. OneTab
OneTab is a chrome extension that helps users to instantly free up 95 per cent of memory in Google Chrome that can be used for something more useful by converting a set of browser tabs into a page of links. It also restores the tabs when necessary.
If you need a whole lot of space for something else on Chrome, then you might want to consider going for the OneTab extension. It is no news that Google Chrome consumes a lot of resources because several users open lots of tabs that often run background processes and as well as installed several extensions.
16. Bublup
Bublup is a chrome extension that helps users to save, visualize, and organize anything that can be found on the web all in one place. It can also help you find fascinating suggestions as you explore the web.
This Chrome extension is a must-have for startups who want to save any web page, article, video, and more.
17. Otter.ai
Otter.ai is a chrome extension that allows users to transcribe and caption conservation on Google. It also helps users to improve their team collaboration, engagement, and meeting productivity.
Otter.ai uses artificial intelligence to create information from voice conversations by making real-time meeting notes and audio that can be shared, searched, and secured.
18. Rytr
Rytr is Al powered writing assistant that helps to create a stunning copy for any user. It helps to create high-quality content in no time irrespective of the platform the user is working on, ranging from blogs, emails, to ad copies.
Writing has never been made easy with Rytr as you can access over 30 use cases and templates, marketing, and more. You can also craft your masterpiece into perfection by converting your raw ideas into a polished piece in no time.
19. Wappalyzer
Wappalyzer is a chrome extension that is designed to show users what websites are built with. It is quite simple and easy to use as all you need to do is to search any website and hover over the extension icon, and then you can get all the information that you need.
If you need an extension that can help detect content management systems, eCommerce platforms, web servers, and more.
20. Webscraper.io
Webscraper.io is another chrome extension that helps users to extract information from any website by using Comma Separated Value (CSV) file that can be opened in Excel or Google Sheets. It is quite popular for web scraping and can help users automate their tasks in minutes.
Conclusion: Chrome Extensions For Startups
Apart from the 20 chrome extensions listed above, several other Chrome extensions are available for startups that can help them stay focused, increase their productivity and keep being on track.
Disclaimer: SaaSXtra.com contains affiliate links to some products and services that we recommend. We may receive a commission for purchases made through these links at no extra cost to you.
SaaSXtra is a free online resource sharing SaaS tools, in-depth SaaS product reviews, and other SaaS resources to help you build, manage, and run a successful business.
For questions and inquiries on the blog, please send an email to the Editor at saasxtra[at]gmail[dot]com.
Trending SaaS Blogs, Tools, and Reviews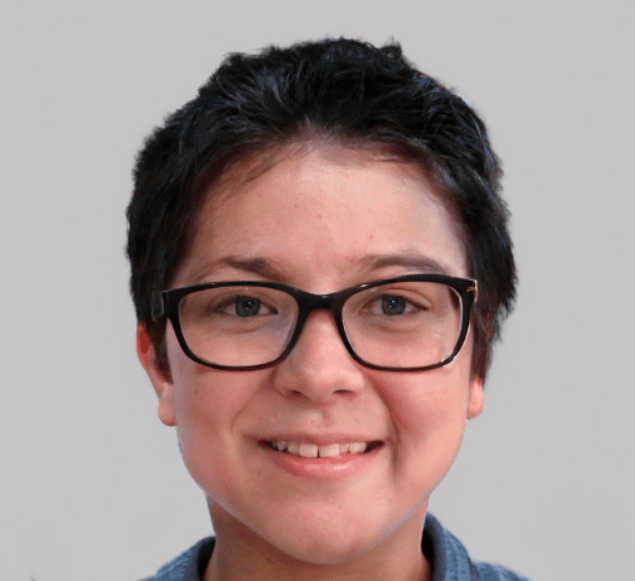 Jan Shelton is a technical writer at SaaSXtra.
SaaSXtra.com
is a SaaS product review and software marketing blog for business startups. For questions and inquiries on the blog, please send an email to the Editor at 
saasxtra[at]gmail[dot]com
.