Every day, a lot of people all around the world are faced with the challenge of deciding how to pay for the things they need. Electronic payments have made life easy for everyone and can be used to pay for almost anything whether you are sending an invoice or splitting a check, these transactions can be made with a smartphone.
Today, several old money transfer services have taken their operations online while newer fintech companies that deliver directly to the local bank accounts around the world have also sprung up. This leaves us with so many options and features to select from and has further increased the need to do personal research before deciding on the international money transfer app to use.
Some transfer apps can only be utilized by residents of certain countries, while others may have the speed, cost and convenience that you desire. To make this decision-making process easier for you, SaaSXtra editors have picked out some apps that we think are the best when it comes to fast and efficient international money transfer.
1. Payoneer
Payoneer is mostly used by freelancers to bill their clients and also accept payments in different currencies. It is also used by businesses to send mass payments to contract workers. It has a minimum transfer amount of $20 and a maximum transfer amount of $15,000.
Payoneer can also be used to pay VAT and overseas suppliers for goods. International payments can be received and then transferred to your personal bank account at low fees. If you are involved in freelancing hubs like Upwork and Fiverr, then Payoneer is the best option for you. You can easily connect your Payoneer account to these hubs.
When it comes to making payments, four options are available and they include ACH bank debit, local bank transfer, credit and debit card and Payoneer balance. All Payoneer-to-Payoneer transfers are free of charge.
Sign-up with Payoneer and get 25 USD for free.
2. Wise (formerly TransferWise)
Wise, formerly TransferWise is known for its upfront fees and real exchange rate. It is currently the largest money transfer company in the UK. It can be used to send money from the US to about 80 countries.
It is safe to use and its fees are transparent and low. There are no maximum or minimum limits for any transfer. It also has an excellent exchange rate and the online system is easy to use. Wise has more than 5 million users and it is an award-winning app that allows you to send money easily to friends, family or merchants. It can be funded in different ways such as with a bank account or credit card.
Signup and get a fee-free transfer of up to 500 GBP now!.
3. PayPal
PayPal is one of the pioneers of global e-wallets that allows you to send money instantly to anyone that have accounts. You can request money, collect and make purchases online with PayPal. However, a PayPal account is needed to send and receive money and transfers can not be done directly to a bank account
There are transfer charges and the wallet system is an expensive process that requires you and your recipient to already have PayPal accounts set up.
In addition, PayPal has a policy that protects you when carrying out any transaction online, such that if you do not receive a product that you paid for with PayPal, your money will be refunded.
4. ecoPayz
ecoPayz is an online platform that has been in existence since 2000. ecoPayz formerly known as ecoCard allows you to send money instantly at zero charges to your recipients that have an ecoPayz wallet as well. Although the transfer is instant, you and your recipient need to have accounts on the ecoPayz wallet.
Withdrawing the money in your ecoPayz wallet into your bank account will take at least 3 days and you will be charged between 5.90-10.00 EUR for the withdrawal depending on your bank and the international transfer fees.
5. Ria Money Transfers
Ria is a money transfer service provider that has been in existence since the late 1980s. It is part of Euronet Worldwide and it allows you to send money both online and onsite to over 150 countries. Its network of 350,000 physical locations to pick up cash stands out as one of the largest worldwide.
Signing up on the Ria Money Transfer app is free and your recipient does not need to have an account to either receive money in their account or pick up cash. Its transfer fees are quite low but they vary depending on the amount you are sending. While for the exchange rates, better offers can be gotten from other online providers.
When a debit or credit card is used to fund a transfer, delivery takes only a few minutes. While any transfer done with bank accounts can take several business days.
6. MoneyGram
MoneyGram is the second-largest online and offline money-transfer provider in the world. It has a large network of 350,000 agent locations and kiosks in over 200 countries.
Its transfers are quick compared to other service providers: Cash is available within minutes, while bank transfers can take 3-4 days to several popular destinations.
A wide range of funding and receiving options are available to users and this includes cash delivery and phone reload in some markets. However, these features come at a cost as MoneyGram is among the most expensive transfer providers. The amount you are sending and your payment method determine your transaction fees.
MoneyGram is a very good option for those that need a quick delivery or a large network and is willing to pay for it.
7. WorldRemit
WorldRemit is a fast and secure way to send money to over 130 countries. It has good reviews on Apple's App Store and Google play store and its fees are low with the best upfront exchange rates.
WorldRemit allows you to receive money either by bank transfers or mobile top-up within 10 minutes. No matter where the recipient resides around the world, most transfers get completed within 24 hours.
When you refer someone, WorldRemit gives both of you a voucher to use on your next transaction. There is also a promo code for first-timers to carry out their first three transactions with zero fees. WorldRemit ranks high because it can be used to send money in different ways like cash pickup, bank transfer, mobile money and airtime top-up.
8. Xoom
Xoom is a web-based money transfer provider that was established in 2001. It is owned by PayPal and it is one of the first money transfer apps that comes to mind whenever you want to do a fast transaction that will take minutes.
For transfers of $1,000 USD or more, there are no transfer fees. Bank accounts payments are cheaper but there is a fee when you pay by debit or credit card.
It is also worthy of note that a lot of personal information is required to send very large amounts of money.
9. InstaReM
InstaReM is a tested and well-rated money transfer provider that makes use of the mid-market exchange rate for transportations. It is a fast-growing service that charges only a percentage of your transfer amount as a fee rather than having a flat fee.
With the InstaReM, money can be sent comfortably from Australia, Singapore, Hong Kong, Malaysia, Europe, UK, India and the US. Similar to Wise, InstaReM offers transparent pricing on all of their transactions. What this means is that you have access to the mid-market exchange rate and an upfront transfer fee on all your transaction.
Money can be transferred to InstaReM with the use of Electronic Funds Transfer (ETF), Bank transfers and wire transfers and it takes 1-2 days for these transactions to be received.
10. OFX
OFX is an online money transfer provider that allows you to deliver the money directly to the recipient's bank accounts. They normally set their own exchange rate and only charges a fee for transactions lower than $10,000 AUD. Most times, transfers are completed within 24 hours of receiving the payment at OFX.
The minimum transfer amount is $250 AUD but there is no maximum transfer amount. In addition, you and the recipient must have a bank account
11. TransferGo
TransferGo is an online international money transfer provider that was established in 2012. The company offers low-cost, fast and secure global money transfers.
TransferGo makes use of a local account which you can pay into and then they pay your recipient with their own account. Your recipient does not need to have a TransferGo account to receive the money directly into their bank account.
The sender has the option of choosing either the long delivery process or a faster payout. The long delivery payout is free and can take up to three business days while the faster delivery payout can be as fast as 30 minutes but it has a fixed delivery fee and a currency conversion percentage.
TransferGo pricing is transparent and its exchange rates are clearly displayed.
12. Azimo
Azimo is an international money transfer provider that is particularly for money transfers from Europe. Azimo's website and mobile apps make it possible for users to send money from anywhere and at any time with the use of a local bank transfer, debit or credit card payment.
Your recipient will not be paying any fees to receive the money and they do not need to have an account either. With Azimo, you can send money to over 200 countries in more than 80 foreign currencies around the world. The funds can be received in different ways like traditional cash pick-ups, deposits into the bank accounts of over 20 thousand banks, mobile wallet top-ups or cash delivery to the home of the recipient.
Azimo is highly recommended for migrants that want to send money back to their home country because the platform is translated into 9 different languages with fees and exchange rates that are considerably cheap.
13. Remitly
Remitly is well known for its fast and easy transfers and it is available in 16 different countries which include the US, Germany and Australia.
Remitly offers other convenient delivery options like pick-up locations and mobile wallets. The fee structure is straightforward and varies depending on the country and the amount. It is a very popular choice among users and this can be seen from its high user approval rating in Google Play Store and Apple Store.
In Remitly, there are two different options for sending money namely – Remitly Economy or Express. The transfer cost for the economy is often $0 whole the express transfers start from $3.99. The exchange rates are set by Remitly and they are less than the mid-market rate.
Remitly is a great option to transfer money abroad especially for amounts higher than $1,000 USD.
14. Skrill
Skrill is a mobile wallet platform that was established in 2001 and is owned by Paysafe Ltd. This London based platform helps individuals and businesses with e-commerce, money transfers, cryptocurrencies and gaming.
Skrill began as an e-commerce payment gateway particularly for gambling but it has long expanded its services to include a Skrill Money Transfer.
With Skrill Money Transfer, money can be transferred directly to a bank account and you can also receive payments to your Skrill wallet without necessarily sharing your personal bank details.
15. Remit2India
Remit2India is among the Finablr family of brands and for the past 16 years, Remit2India has been providing money transfer services particularly for NRIs. The company is committed to helping people send money directly to bank accounts in India with no hidden fees and a guaranteed exchange rate.
This service is only available to US, UK, Ireland, Canada and Australian residents. The minimum amount that can be sent is $50 USD. Remit2India has two exchange rates, one is a guaranteed exchange rate while the other one is an indicative exchange rate which is the rate at the time your transaction is converted into rupees.
In conclusion, some money transfer apps are better suited for some specific transactions and each time you want to make a transaction, your reasons might be different. So you need to check out the factors that are a priority for you. It could either be the speed of transfers, cost, convenience, location or customer support. These are some of the things you should watch out for when picking a money transfer app.
Disclaimer: SaaSXtra.com contains affiliate links to some products and services that we recommend. We may receive a commission for purchases made through these links at no extra cost to you.
SaaSXtra is a free online resource sharing SaaS tools, in-depth SaaS product reviews, and other SaaS resources to help you build, manage, and run a successful business.
For questions and inquiries on the blog, please send an email to the Editor at saasxtra[at]gmail[dot]com.
Trending SaaS Blogs, Tools, and Reviews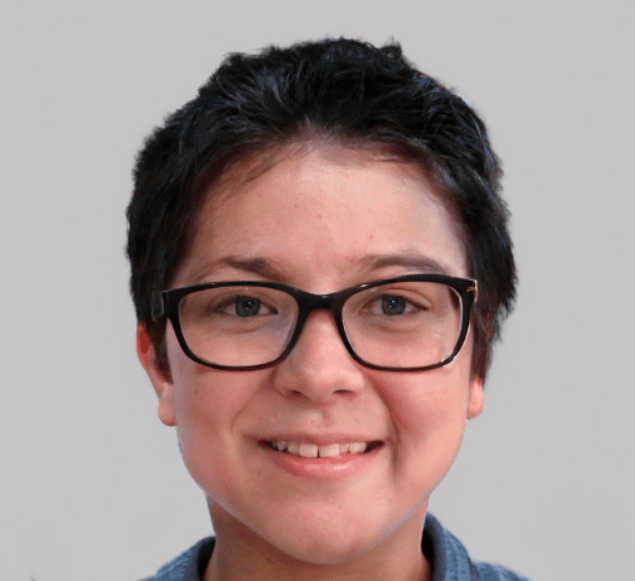 Jan Shelton is a technical writer at SaaSXtra.
SaaSXtra.com
is a SaaS product review and software marketing blog for business startups. For questions and inquiries on the blog, please send an email to the Editor at 
saasxtra[at]gmail[dot]com
.