Sharon is a vlogger who had spent several years creating highly engaging and creative video content was left frustrated because no matter the time she invested in her content creation, her social media audience grew at a snail's speed.
She intensified efforts in making her live videos more engaging, yet only a few people turned on to watch her live broadcast. Sharon almost felt like quitting her vlogging, but the passion in her kept the spirit alive.
She began to research easy-to-use live streaming tools that can help improve her audience engagement and give her access to a wider audience reach. She was surfing the internet when she came across the Restream app. It felt like a dream come through when she realized that it has all the features capable of giving her an edge in her vlogging career.
Sharon was also thrilled to find out that the user interface is easy to understand. She almost screamed with excitement upon seeing that she could connect to over 30 streaming platforms directly from the Restream platform. What further drew her to Restream was the multistreaming feature and the ability to access up to 20 hours of pre-recorded video.
She was going to try pre-recording as well and not just rely on live streaming, she thought to herself. She fancied the analytic and Restream dashboard feature that allows her to view her video performance metrics.
It was all she needed to revive her dwindling career as a Vlogger. Today, the rest is history because Sharon is now a seasoned Vlogger with over 500 thousand active subscribers on different social media platforms. Her videos reach more than three million people weekly. During one of her Live sessions, she talked about "the power of perseverance."
She said she would have given up on her dream if not for her passion and the power of perseverance that drove her to find the best multistreaming application. In her words," I am glad I persevered and I couldn't' have done it without Restream."
Restream Review
Live video streaming has become more popular in recent years by creating several multistreaming platforms with enhanced features that make live video streaming a worthwhile experience. Unlike webinar platforms and social media sites that only support Live streaming using basic broadcast management tools, multistreaming software can be broadcast to several sites simultaneously.
Multistreaming platforms are becoming more popular among expertise-based businesses, online course curators, broadcasters, and other professionals seeking to extend their reach. One multistreaming platform commonly used by speakers, coaches, trainers, authors, etc., is Restream.
Our review of this software is based on expert analysis, popular opinion, customers' feedback, and testimonials. What exactly is Restream? What features does it have? How much does it cost to use Restream? What are the pros and cons of using Restream? We shall provide answers to these questions and lots more.
What exactly is Restream?
Restream is not a website where your views can watch your videos. However, Restream is a multistreaming platform that allows users to Livestream to sites where their audience can view their videos.
With Restream, you can stream your videos to several sites simultaneously. Restream supports over thirty streaming sites and can help professionals link their live videos to media giants like LinkedIn, Youtube, Facebook, etc.
You can also stream your live videos to other platforms that are not commonly used, such as Twitch, Mixcloud, Steam, and Picarto. Restream offers a wide reach so that influencers, gamers, businesses, bloggers, potential clients, and content creators can view your videos.
Restream users can deliver over eight million broadcasts monthly, and this figure means that restream users can reach more than 600 million viewers monthly. Aside from multistreaming, Restream is designed with several high-end video management tools.
It can optimize the quality of your videos and allow you to tweak the video quality for each frame per second, frame drops, and bit rate. Restream is also useful for streaming several viewpoints simultaneously. All you need to achieve this are multiple cameras, and the Restream multi-camera mode will do the rest.
The live streaming capability of Restream does not restrict users to only real-time video shooting. You can also use the software to stream videos that are pre-recorded across several platforms simultaneously.
Restream is easy to use and allows you to upload videos in mp4 or MOV formats. You can also specify the exact time you want the video to play. Restream also allows users to edit videos using voiceovers, translations, and other elements to add a professional touch to your videos.
You can enhance Restream capabilities by integrating it with several third-party applications such as XSplit, OBS Studio, SLOBS, and Elgar. The software is also designed with a central analytics dashboard that helps you monitor trending content, audience engagement, and the performance stats of your videos on different streaming sites.
Features of Restream
Restream is designed to offer broadcasting professionals a wide audience reach by allowing your audience to stream your videos from several sites simultaneously. Here are some  outstanding features that enhance the capabilities of Restream and make it a popular choice amongst professionals:
1. The convenience of use and a friendly user interface
Restream is a cloud-based SaaS software, and therefore it is very easy to use. You may not require an expensive personal computer with a specific graphics card to use Restream. If you are a beginner at Restream, you may find the onboarding guide very engaging because it gives you an overview of the software's functionalities.
You can learn how to integrate third-party applications, customize titles, launch the live studio and add more channels. The Restream live studio is the heartbeat of the software. It is designed with a user-friendly interface to set up controls, edit, chat and manage your streams.
As a beginner, it may take about 10 – 15 minutes to understand and know how to use the various features in the software. However, professional broadcasters may find it easier to navigate around the software's interface.
2. Live Studio
Restream has a Live Studio feature that gives you access to several high-end tools to help you control and manage your video streams. The live studio feature allows you to add streaming channels, customize your chat interface, and introduce overlays.
It is also designed to tweak the layout of your video, integrate it to other apps, enable cameras, edit your backgrounds, and carry out several other functions. With Restream, you may not require extra equipment to Livestream your videos.
You can make use of the microphone and camera on your PC. You can either use the preset video quality to fine-tune your videos automatically, or you can adjust the settings manually to suit your desired video quality.
The highest video output quality you can get using Restream live studio is 1080p. Users can control the layout by splitting screens, sharing video files, or customizing their branding using the graphics tab.
3. Multistreaming
The multistreaming feature of Restream makes it stand out among other broadcasting platforms. It allows users to broadcast their videos to several channels at the same time.
You can use Restream to stream videos to over thirty platforms such as Vapers TV, Tele2, Bilibia, DLive, Picarto, Mobcrush, Instagram, CyberGame, Facebook Live, Twitch, etc. Restream, however, regulates its usage by controlling stream length and the number of stored videos. It also regulates video file size before upload.
4. Pre-recorded video streaming
Live streaming videos are great when your content requires the engagement of a real-time audience. However, streaming pre-recorded videos allows you to customize your presentations better.
Most broadcasting professionals prefer a platform that offers the best of both worlds. They require a platform that can be used to carry out live video streaming and pre-recorded video streaming.
Course curators appreciate this Restream feature because it helps them prepare their courses beforehand and customize the lessons to their thirst before uploading them to streaming sites.
Using the pre-recorded video streaming feature, you can pre-record your videos in M4V, MP4, MKV, and MOV formats. We recommend that you use a bitrate of 4,000kbps and a frame rate of 30FPS.
5. Analytics
The Restream analytics feature assists users in their business decision-making. It gives you insights into the performance of your videos on all the streaming channels.
There are four divisions of the Restream analytics' feature. You will find the audience, chat, followers, and stream metrics. The stream metrics offer you detailed analytics of your broadcasts. You can view the average stream duration, total duration of the broadcast, and the number of a broadcast made.
The Chat metrics highlight your chat performance during your live streams. It allows you to identify popular chat phrases, the total number of sent chats, total received chats, number of chat participants, and top chatters. The Audience metrics display the peak audience time, maximum and average concurrent viewers attracted by your streams.
The Followers Metrics highlights your number of follows from each streaming channel, number of lost or gained followers, and growth rate of followers per hour.
Restream Pricing
The Restream application pricing plans are divided into two categories. The first category is the individual category which offers three different pricing plans.
The second category is the company category, and it has two pricing plans. Let us take a look at each category and give a brief overview of what each plan entails.
Individual category
As earlier mentioned, the individual category has three different pricing plans, which include:
The Restream application-free plan, as the name implies, comes without any payment. It is designed with several free features such as stream analytics and stream performance monitoring. It also has a cross-platform chat feature with a 25seconds message delivery time. The chat feature comes with overlay templates and a relay bot.
You can accommodate a maximum of six participants and can perform other functions such as on-screen comments, screen sharing, and captions. The free plan is also designed with a multistreaming feature that allows you to stream across thirty different platforms.
It is compatible with third-party streaming apps such as Zoom, OBS, and XSplit, although you may have to upgrade to integrate Restream to these apps.
Restream Standard plan costs $19 monthly or $16 monthly when paying for one year. The Standard Restream plan has all the features available on the Free plan and much more. It has a message delivery time of 5 seconds.
You can record a maximum of 6 hours for each stream and can store recorded video for 15 days. You have access to an additional custom channel and may stream videos to different Facebook Pages and Groups.
The Restream Professional Plan for individuals costs $49 monthly or $41 monthly when paying for one year. The Professional Plan has all the features of the Standard plan and more. You have access to three secured RTMP pull links, video uploads, full HD streaming, custom graphic stream overlays, Restream watermark exclusion, and split audio track recording.
Other features include 10 hours of recording per stream, ten pre-recorded videos with cloud storage, a limit of 5GB on each pre-recorded video, and an allowance for three additional custom streaming platforms.
Company Category
The company category has two pricing plans which include the following:
The Restream Premium plan costs $99 monthly or $83 monthly when paying for a total of one year. It has all the features of the Professional plan and more.
Other features include a streaming amplifier, multi-camera support, five secured RTMP pull links, priority customer support, 30 days recording storage, and 20 hours per stream record. It also includes 25 pre-recorded videos storage, a limit of 5GB on each pre-recorded video, and an allowance for ten additional custom streaming platforms.
The Restream Business plan costs $299 monthly or $249 monthly when paying for a total of one year. It contains all the features of the Premium plan and more.
Other features include Failsafe stream backup, ten secured RTMP, 50 pre-recorded videos cloud storage, a limit of 10GB in each pre-recorded video, and 20 additional custom streaming platforms.
How to go Live on Social Media with Restream
Getting started with Restream is straightforward, and it involves the following steps:
1. Create a free restream account
To get started, create a free Restream account here. You can create a Restream account by providing a username and a secure password.
2. Select your preferred streaming destination
Once you have created a Restream account, you can select your preferred streaming platforms, including Twitter, Facebook, Twitch, YouTube, etc.
3. Select your preferred plan
You can choose from the individual or company packages depending on your preference. Each of these packages has different pricing and product features.
4. Add your streaming platforms to Restream.
Since you have selected your preferred streaming platform, you should add these platforms to your Restream account by clicking on the "connect with Restream button on the platform.
Is Restream compatible with mobile devices?
Restream is compatible with mobile devices. Streaming videos via Restream studio using your mobile devices is a convenient and fast way to connect to your audience. With Restream, you can stream videos to different social media platforms simultaneously on your mobile devices.
Several streaming apps can be integrated into Restream for Streaming. For Android users, you may consider using Google Chrome, while Ios users may consider Safari.
Restream does not support RTMP source or screen sharing when streaming from your mobile devices. You may require a strong WiFi connection for optimal performance. Ensure that you close all background apps and charge your battery fully before using Restream on mobile.
Pros and Cons of Restream for Going Live on Social Media
Pros
The free plan is permanent.
You have access to build your custom streaming channel.
Access to streaming your videos to more than thirty social platforms.
Restream offers streaming from multiple cameras simultaneously.
The download is fast and convenient since it is a cloud-based platform.
Access to 20 hours of pre-recorded videos.
Ability to broadcast and upload pre-recorded videos.
Monitor your video performance on all platforms.
Cons
There is a limit to the size, length, and the number of pre-recorded videos you can upload.
There is a Restream watermark on your broadcast content, except you subscribe to the Professional plan.
Solutions provided by Restream
Restream provides several practical solutions for broadcast professionals. Here are some of the problems that the Restream application may help you to solve:
1. Difficulty in live streaming videos
Livestreaming videos may be difficult, especially for those who do not have sophisticated gadgets to ensure a smooth live recording and streaming. Restream breaks that barrier because you do not require professional-grade gear or have a production company to live stream videos.
If you have a webcam and an in-built mic on your PC, you can record videos and go live within few minutes. You can even stream videos to multiple sites at the same time using the multistreaming feature.
Restream offers customized live streams using custom backgrounds, logos, and overlays. You can also stream videos with multiple participants and make use of call-to-action captions.
2. No support from other platforms
Getting a multistreaming platform that can support over thirty other platforms isn't easy to find. Restream is a multistreaming platform that offers support for more than 30 other platforms. You can integrate Restream with platforms such as Vapers. Tv, Facebook live, Mixcloud, AfreecaTV, and lots more.
3. Inability to track your streams in real-time
Although some platforms may help you analyze your stream performance data, getting one that offers real-time data analytics of your streaming videos across different platforms may be difficult.
Restream allows you to monitor your stream performance to enable you to make key business decisions. It also makes it possible for you to identify any issues with your videos instead of losing viewers. The analytics feature allows you to view your current bitrate, dropped frames, and keyframe interval.
4. Inability to stream pre-recorded videos
Restream removes the notion that you can only stream live content. It allows you to live stream contents that have been previously scripted., recorded, and improved. With Restream, you can produce engaging videos at your pace, after which you can live stream the video to your audience.
5. Schedule Live videos
Are you having trouble scheduling live videos to live stream at the desired time? Then you may want to try out the Restream Event feature. It allows users to broadcast pre-recorded videos so you can stream them across several social channels whenever you like.
All you have to do is create your desired video and then upload it to the Restream events section. You can select the exact time and date for the video to go Live.
6. Inability to handle multiple chats at once
Livestreaming content to a waiting audience is great, but how about being able to communicate with your audience across all the social channels simultaneously. Switching from one chat to the other may be a problem, especially if you have a very high number of viewers.
Restream offers you the ability to react to your audience's comments in real-time. You can also prioritize your audience and have a seamless chatting experience with your viewers by using the Restream Chat tool.
Summary
Restream is a very useful multistreaming platform that allows you to stream but live and pre-recorded videos on different social platforms simultaneously.
It offers several immense benefits to vloggers, course curators, and other broadcasting professionals. It is a powerful tool that allows you to manage and track your stream performances and improve your audience engagement.
Disclaimer: SaaSXtra.com contains affiliate links to some products and services that we recommend. We may receive a commission for purchases made through these links at no extra cost to you.
SaaSXtra is a free online resource sharing SaaS tools, in-depth SaaS product reviews, and other SaaS resources to help you build, manage, and run a successful business.
For questions and inquiries on the blog, please send an email to the Editor at saasxtra[at]gmail[dot]com.
Trending SaaS Blogs, Tools, and Reviews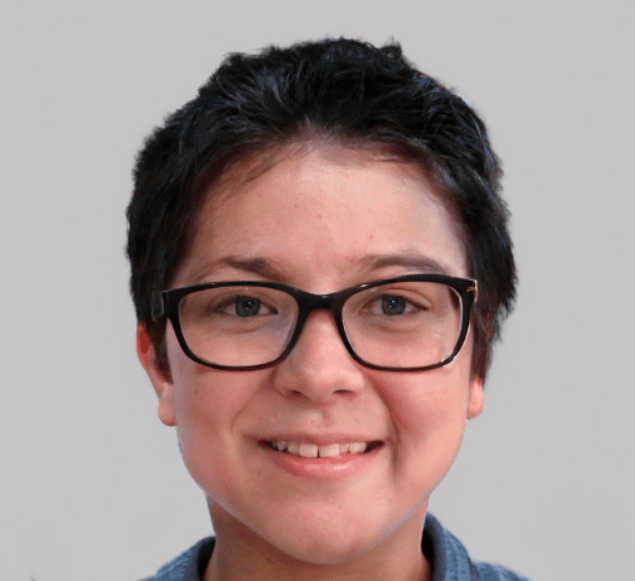 Jan Shelton is a technical writer at SaaSXtra.
SaaSXtra.com
is a SaaS product review and software marketing blog for business startups. For questions and inquiries on the blog, please send an email to the Editor at 
saasxtra[at]gmail[dot]com
.