Landing page builders are tools that allow you to create stand-alone pages with a call-to-action. Selecting the best landing page tools for your business is vital.
This list will help you in this decision-making process as it compares and reviews the best landing page tools for small businesses based on landing page features, user-friendliness, integrations with other apps, pricing and more. Let's get started.
1. Unbounce
Unbounce has a great reputation and is trusted by over 15,000 businesses. Some of its key features include customizable and mobile-responsive templates, A/B testing, and a drag-and-drop editor.
It has a pricing plan that starts from $80/month with up to 500 conversions and 20,000 visitors per month. Other plans include the Optimize, Accelerate and Scale which allows you to have more conversions and visitors. Unbounce also offers a 14-day free trial period for users.
2. Instapage
Instapage has over 200 templates that are mobile responsive making it possible for you to focus on page design. It also offers a drag-and-drop editor, A/B and multivariate testing, heatmaps, analytics.
The plans available are the business plan of $149/month and the Conversion Cloud plan which is Instapage's custom plan. A 14-day trial option is available for the business plan. With Instapage, you can set up your workflow to have real-time edits, instant feedback and secure sharing.
Read our Unbounce Vs Instapage comparison here.
3. Moosend
Moosend is an email marketing platform with landing page tools. Its email marketing service eliminates the need for integrations with other email marketing tools. It has all the features that you need to make beautiful pages.
It offers templates, a drag-and-drop editor and custom HTML support. All of its features are available on a single plan which you only have to pay for when your contacts exceed 1,000. The more your contacts, the more the price that you have to pay.
4. Keap (fka Infusionsoft)
Keap offers many features such as email marketing, automation and so on. Among the multiple features of Keap is its landing page tool which allows you to select from a gallery of templates and then customize them to suit your branding.
Your landing pages can also be customized based on the traffic sources, products or services, special offers and events. Keap offers 4 plans which are the Keap Lite, Keap Pro, Keap Max and Keap Max Classic. Keap Lite which costs $40/month for the first two months is the most affordable and is specially designed for small businesses.
5. Thrive Architect
Thrive Architect is one of the best landing page builders for WordPress. Its drag-and-drop builder is visible and this makes it stand out from other WordPress competitors. It gives you the option to choose from a wide range of templates.
Thrive Architect also has the ability to create global blocks which are called symbols. Any changes made on one page reflects across all other instances where that particular block was used.
Thrive Architect offers a $6 – $9 one-off which is determined by the number of sites that you will be using it on.
6. ClickFunnels
ClickFunnels is popularly known to be a sales funnel builder but it also has landing page tools that can be used for lead generation. You can also use it to sell your products online.
ClickFunnels is available at $97/month. It also has features that let you send targeted messages to customers using email, social media, text and desktop notifications. Its excellent customer support is also a huge plus to its users.
7. ActiveCampaign
ActiveCampaign is a Customer Experience Automation that recently added the landing page tool to its product. It is available to everyone on the plus tier and upward.
There are no limits to the number of pages that you can create. It uses the drag-and-drop principle that is common with other landing page tools. The plus tier subscription tier includes the landing page builder and it starts at $49/month.
Other features in the ActiveCampaign are marketing automation, lead scoring and CRM.
8. HubSpot Marketing Hub
HubSpot is a reputable company that has both customer relationship management solutions and a landing page builder.
The features of its landing page tool are a design tool, form builder, and analytics. It also allows you to customize your landing pages to suit your target audience.
The HubSpot Marketing Hub has three plans which are the Starter, Professional and the Enterprise plan. Their prices are $45/month, $800/month, and $3,200/month respectively.
9. ShortStack
ShortStack is a landing page builder that you can use to gather new leads for your small business using contests. It functions just like other landing page tools with a drag-and-drop builder, analytics and marketing features that can be used to manage and analyze data.
However, ShortStack is unique because it has tools that let you run contests on different platforms. The pricing plan starts from $99/month and the free version has no limit.
10. Mailchimp All-in-One Marketing Platform
Mailchimp is an email marketing software veteran that also has a landing page builder. The features in the MailChimp landing page builder are the add text, images, social sharing buttons, products, promo codes and videos. It is a bit limited as there are no sophisticated features like designs, forms, integrations with CRM and other tools.
The MailChimp landing page builder is free until you start collecting and emailing leads. After collecting leads, the pricing starts at $10 and increases rapidly.
11. Mailmunch
Mailmunch is a lead generation and email marketing platform that is used by over 100,000 businesses. With lead capture as its core feature, it has expanded to include other tools like landing pages and email marketing.
Most of its users are B2B businesses and more than 80 per cent of Mailmunch customers are small businesses. Mailmunch has a user-friendly drag-and-drop builder that allows you to create emails, forms and pop-ups.
You can also add and arrange different types of content blocks like text, images and videos. The pricing plan starts at $6.99 per month.
12. SendinBlue
SendinBlue is an email marketing and newsletter service that has had a custom landing page builder since its inception in 2018. Its landing page feature allows marketers to build and launch custom landing pages directly from the SendinBlue platform.
Sendinblue offers four plans: Free, Lite, Premium, and Enterprise. The landing pages feature is available for all Premium plans on SendinBlue. It can be accessed from the Campaign section of the platform.
You have the option to either start from scratch using a customizable landing page template or change a previously-created page.
The price for the paid plans starts at $25 per month for the Lite plan and $65 per month for the premium plan. At an additional price of $24, the premium user has the offer of $24 per five landing pages per month.
13. Mailerlite
Mailerlite is a mass email service, website and landing page builder designed for small businesses. It is user-friendly and it comes with a free version.
Mailerlite's landing pages and websites can either be displayed on their domain or on your site. Mailerlite offers up to 30 premade landing page templates on the paid plan.
Mailerlite offers both the website builder and email marketing services in both its paid and free plans.
Signing up for free gives you access to all the main features that are available on Mailerlite which includes automation, landing pages, up to 1,000 subscribers and the ability to send up to 12, 000 emails/month.
14. Leadpages
Leadpages has over 160 mobile-friendly templates and lots of other features such as A/B testing, WordPress integration, template selection and social media tools.
If you are on a low budget, Leadpages is the best option for you. As it plans starts at $37 for the standard option. There are other plans such as the Pro and the advanced plans. Features such as the A/B testing, email trigger links and online sales and payments can only be accessed on the Pro and Advanced plans.
15. Duda
Duda is a website builder that is used to create quality, responsive web designs through its simple templates and drag-and-drop editor. Users that want to create multiple sites for clients will find this platform helpful.
The Duda website builder can also be used to create a landing page under a unique domain or subdomain and then a single link will be added on the page to send the visitors back to your client's main site. What this translates into is that landing pages built on Duda can be totally independent of any existing site that your client owns.
16. Flowcode
Flowcode offers contactless solutions and smart analytics to optimize engagements. It also has design options that you can use to connect your offline audience to all your online experiences. Flowcode has all the tools that are needed to connect your offline and online businesses.
Flowcode is a mobile-optimized landing page that you can use to post-scan all your Flowcodes. Other of its features include bulk code creation, advanced analytics, optimized  QR codes for screens and so on. Flowcode is the number one trusted QR provider. Its pricing starts at $9.95 per month.
17. PageMaker
PageMaker is a landing page builder tool that is used to create landing pages that load almost instantly. It integrates easily with FB pixel and Google Analytics.
Its global CSS settings make the pages look consistent. PageMaker is used to create mobile-first landing pages that serve to drive more conversions and revenue.
With PageMaker, you can grow your customer list and sell more products with the powerful tools on the platform. A lifetime deal of $49 is available for a limited time.
18. Swipe Pages
Swipe Pages is a landing page tool designed to help agencies and businesses create accelerated mobile pages (AMP) using predefined templates and a drag-and-drop interface.
This landing page tool can also be used to track key performance indicators (KPI), manage multiple clients accounts and receive notifications regarding new leads.
Swipe Pages allows you to customize your landing pages by adding elements such as countdown timers, galleries, video backgrounds. There are three plans with a starting price of $29 per month.
19. Elite Funnels
Elite Funnels is a landing page builder that allows businesses to set up websites, sales funnels, e-Commerce stores and learning courses using a drag-and-drop interface and predefined templates.
Some of the core features of Elite Funnels are custom domain, A/B testing, customizable forms and order management. It also facilitates integration with other third-party systems like PayPal, MailChimp, ActiveCampaign and lots more.
Elite Funnel does not have a free version but offers a free trial. The pricing starts at $29/month.
20. GetResponse
GetResponse is a complete online marketing software that you can use to grow your audience, engage more customers and boost online sales. It has over 30 tools in its easy-to-use platform. One of these tools is the landing pages and automation feature.
It has four plans and for the first three, you can set your list size and the pricing will adjust to what you have selected. For the minimum list size value, the basic plan is $15/month, Plus is $49/month, and Professional is $99/month.
The fourth plan is called Max and you need a quote to know how much it will cost.
Conclusion: Best Landing Page Tools
In this generation where personalization is very important, consumers desire something more than websites. This is where landing pages come in as they offer more customized experiences,  increasing conversions in the process.
As the owner of a small business, using any of these landing page tools will help you grow your business faster.
However, you can not afford to use shoddy landing pages. So you have to choose the one that is best for you. Some of the key things you should have in mind while selecting are the design, headings that showcase value, easy-to-read content blocks, images, a call-to-action button, a signup form and of course the price.
Each of the landing page tools mentioned above can help you generate traffic and increase your conversion rate. Now it is up to you to decide.
Disclaimer: SaaSXtra.com contains affiliate links to some products and services that we recommend. We may receive a commission for purchases made through these links at no extra cost to you.
SaaSXtra is a free online resource sharing SaaS tools, in-depth SaaS product reviews, and other SaaS resources to help you build, manage, and run a successful business.
For questions and inquiries on the blog, please send an email to the Editor at saasxtra[at]gmail[dot]com.
Trending SaaS Blogs, Tools, and Reviews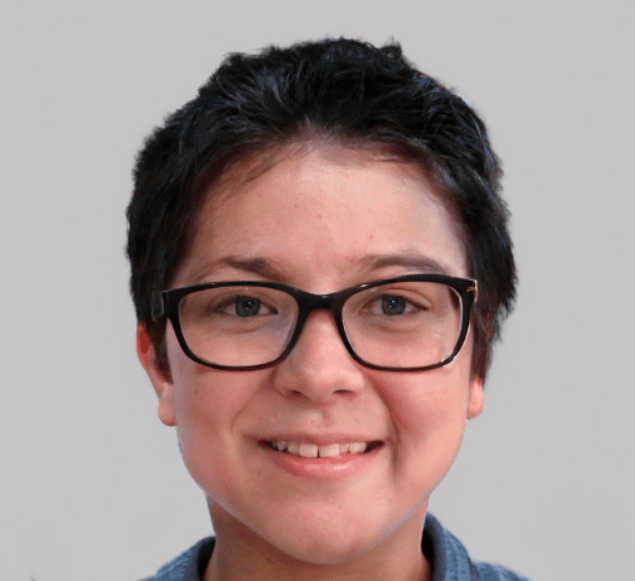 Jan Shelton is a technical writer at SaaSXtra.
SaaSXtra.com
is a SaaS product review and software marketing blog for business startups. For questions and inquiries on the blog, please send an email to the Editor at 
saasxtra[at]gmail[dot]com
.